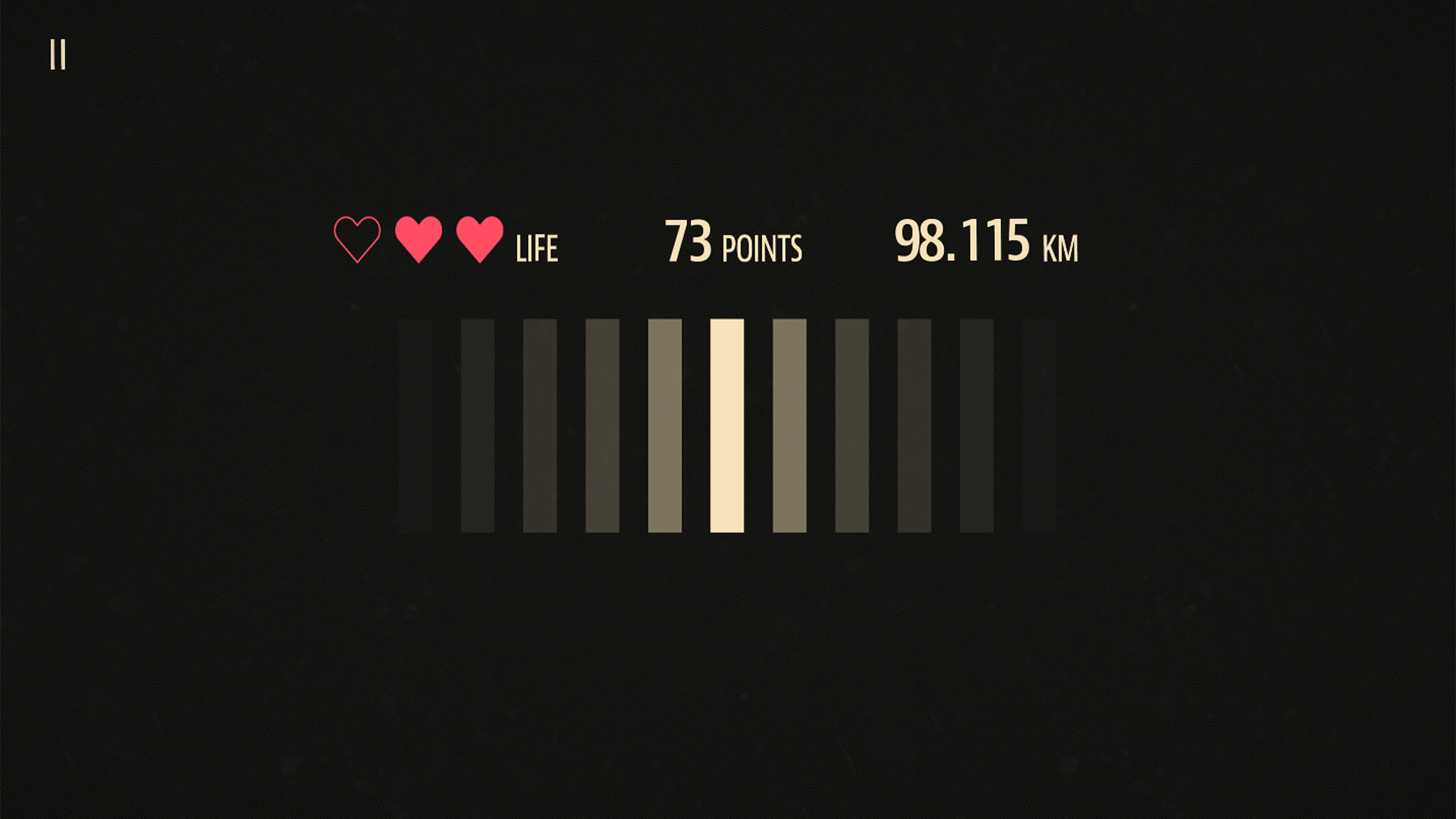 In Blind Drive you find yourself blindfolded at the mercy of an unsolicited caller and forced to drive towards oncoming traffic, it's clear that you'll need to make use of your wits and remaining senses if you're going to make it through the ordeal in one piece.
Brought to you by Lo-Fi People and originally created as an installation piece to test the limits of hearing, Blind Drive has evolved into a fast-paced arcade-style video game that is looking for a 2018 release on iOS, Android, Mac and Windows.
You wake up in a moving car, blindfolded, cuffed to the steering wheel. The brakes don't work. Will you survive using only your ears? Blind Drive is an audio driving game - hyper-immersive, has an arcade vibe and an insane B-movie-ish narrative that unfolds through progressively bizarre levels.
Goaded on by the mysterious caller, the pace of Blind Drive remains varied enough to keep you in the driving seat. Each challenge introduced escalates the insanity in new and humorous ways and will no doubt keep players guessing where this road might lead them next. The main character's voice acting skills are brilliantly performed, lending a sense of nervous momentum to the narrative, whilst the cheesy trash talking one-liners from the caller invoke B movie nostalgia that can only imply that despite all odds, the impossible might well be achieved by the unassuming hero.
Sound effects are the real star of the show in Blind Drive and diegetic audio of the world around the player helps quickly build an immersive and imaginative environment. The sound of oncoming traffic becomes a sweat-inducing believable threat, the weight of the car implied through slow yet panicked swerves and gravel being chewed up by the tyres suggests the extent at which the speed of the car is gradually ramping up.
During my own playthrough and as the stakes were raised, I found my focus quickly directed offscreen in order to listen out for all oncoming sounds amongst the mayhem. If it wasn't for several navigational screens and visual information displayed such as scores and health (pictured above), I could have feasibly played this game without a screen to visually navigate the action. Imagination and audio effects were effective enough techniques to set the scene and allow players to become immersed in a world at a scale which can safely be assumed to be a cheaper alternative to VR. This was virtual ear-ality at it's finest.
Follow the links below for more information on Blind Drive!